Providing Comprehensive Dental Services

Let Us Take Care Of Your Smile

Innovative Technology & Professional Dentist

Modern-day Caring Technologies for Dental
Welcome to Family Dental Practice
Quality dental care for the whole family...
At The Family Dental Practice we aim to provide high-quality treatment in a friendly environment. The Family Dental Practice deliver a range of dental treatments, both NHS and Private, combined with a highly communicative and skilled team, giving you, the patient, the highest level of care. The focus is consistently on the well-being and comfort of the patient.
The Family Dental Practice consists of two sister branches,Dagenham and Brentwood.
General Dental Council regulates dental professionals in the UK.
Our Range of Dental Care Services
Kid friendly Practice creating positive experiences for children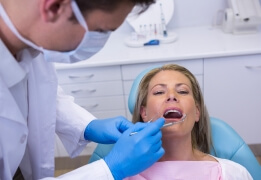 We provide Orthodontics treatment for correction of malpositioned teeth
Brighten your smile with teeth whitening
Advanced Dental Technologies with Flat Prices